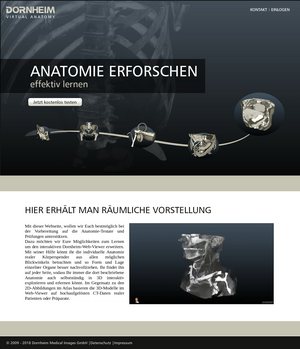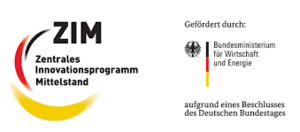 VirtualAnatomy - interactive learning platform for anatomy
The human body, a complex system that has optimized itself over the years of evolution.
Everyone looks slightly different. The shape of the organs, vascular courses and branches vary from person to person. In addition there are changes due to illnesses and injuries.
This poses a great challenge for medical experts in diagnostics and treatment. This makes it all the more important to train them in many different real-life examples. Body donors who make their bodies available for preparation courses at university hospitals offer these possibilities. However, these are limited and not available everywhere, always or for everyone. Often only learning from idealized average bodies remains in textbooks, atlases and some apps. The reality then often looks completely different.
With our virtual didactic anatomy system for the support of medical education and training, we will make it very easy for trainees to learn human anatomy interactively at any time in the future via the web using individual virtual 3D models. This includes not only medical students, but also trainees in nursing, chiropractic, physiotherapy and school.
It works on the basis of individual, real image data from computer tomography and magnetic resonance imaging. It enables learners to explore and understand the anatomy and its individual characteristics in 3D space and, in addition, to interpret the images generated using imaging techniques.
This website is based on the results of a very successful collaboration between Dornheim Medical Images GmbH and Institute of Anatomy of the University Hospital Magdeburg and the Chair of Visualization of the Otto-von-Guericke University Magdeburg in one by the Federal Ministry of Economics and Energy and is based on the 3D technology of the Dornheim Segmenter, which can also be tested on your own computer.